Please join us for our 87th Annual Meeting!
Mark you calendars! ECCU's annual meeting will be held on February 24, 2021 at 6 PM. For the safety of our members and employees, this year we will host our annual meeting via Zoom. Join us to get an overview of 2020 financials and vote on the Board of Director positions.  
---
Meet ECCU's 2021 Board Nominees
We are excited to announce these three exemplary individuals that have chosen to join ECCU's Board of Directors! Please familiarize yourself with Hermes Rubio, Shanita Holloway, and Shannon Rives.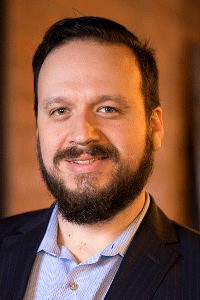 Hermes Rubio
is currently the IT Director of Arthur J. Gallagher & Company. He began as a high school intern in 1992 at Exxon Mobil's Plastics Plant in Baton Rouge, LA. In 1998, he moved to Houston to work at ExxonMobil Upstream Research's Greenway campus and receive his Bachelor of Arts in Management Information Systems at Ourso College of Business. Hermes has worked Houston's University of Texas MD Anderson Cancer Center, and served on the board of his church to assist with budgeting, personnel, and vendor selections.
Hermes says, "I love ECCU, and understand the value of credit unions. I hope my experience working on my church board and my IT experience will benefit ECCU and my fellow members."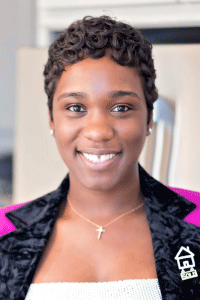 Shanita Holloway is a realtor for Walzel Properties LLC. Born in New Jersey, she is now a proud Houston resident with two young boys. Her philosophy for success is to handle her clients and  life with a personal touch. This helped her obtain the coveted "Million Dollar Listing" within her first year of being licensed. Now with years of experience under her belt, Shanita balances work and home life effortlessly. She mastered the art of closing a deal without ever compromising family and faith. She currently serves in her church and served on a lunch and learn marketing board for a local real estate chapter to grow its membership with fresh ideas. Shanita is a servant and leader at heart and looks forward to serving and bringing new ideas to ECCU.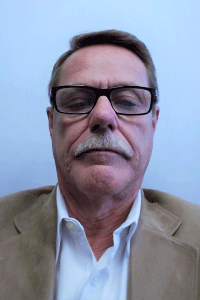 Shannon Rives is the Vice President and Construction Management services for Texas Arcadis U.S. Inc., a global engineering consultancy firm. He graduated from Rose-Hulman Institute of Technology in 1977 with degrees in Civil Engineering and Mechanical Engineering. He is now a resident of Katy, Tx, with his wife and three children. He likes to golf and fish when he's not working.

Shannon focuses on team building and quality client services and has been the principal on multi-billion-dollar projects worldwide. He can also support
ECCU with his experience in Right-of-Way acquisition and vertical construction. He believes that ECCU is an excellent institution and is honored to be appointed to its Board.
---
Virtual Meeting FAQs
When is the annual meeting?
ECCU's virtual annual meeting will be held on Wednesday, February 24, 2021, at 6 PM.
What is Zoom?
Zoom is a safe, modern way to join a meeting. Download the Zoom application either on your computer, tablet, or phone. Click the RSVP link below and follow the prompts to register for the meeting. On the day of the meeting, follow the instructions to join our virtual meeting!
What are the technical requirements needed to participate?
To participate, you need an internet connection and a web browser. We recommend that you join using a supported internet browser such as Google Chrome, Mozilla Firefox, or Microsoft Edge for the best viewing experience. Please note, Internet Explorer is not recommended as some functions are no longer supported. 
What happens once I register?
Once you register, you will receive a confirmation email with a date, time, and a link to the annual meeting. Twenty-four hours prior to the start of the meeting, you will receive an email with detailed instructions on how to connect. 
Extra information to take into consideration:
Please note the annual meeting will be recorded. All non-panel participants will have video and voice communications disabled but will have access to the chat. Please do not disclose any private information in the chat. 
If you're having a hard time hearing the annual meeting, you can try a few different things:
Make sure the volume control on your device is plugged in and turned up.
Connect reliable headphones, or use the option to "Call In" to the Annual Meeting instead of using your device for audio control.

For example: if you log into Zoom with your tablet, but the speakers are unreliable, you can use the "Call In" option with your cell phone to hear us.