Boost Your Savings and Renew with this Special
13-Month
Certificate Account
Put your savings into a Certificate Account for 13-months and earn a special, elevated rate of 5.25% APY*. This no-risk account is perfect for whatever your short and long-term goals may be. 
All accounts at ECCU are federally insured by NCUA, and money in a Certificate Account is safe from fluctuating market rates. Start saving today and earn this high interest rate!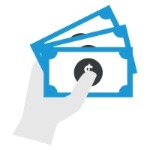 Features of this Special Certificate Account

13-Month Term

Exclusive Renewal Rate of 5.25% APY*


$500 Minimum Opening Deposit

No Maximum Opening Deposit

BONUS OFFER
Earn an elevated rate of 5.40% APY* if you meet one of the following criteria:

Have an existing or 
new direct deposit going to any ECCU checking account

A
dd an additional $5,000 or more to the CD from money you don't currently have in an ECCU account
Act fast! This exclusive offer is only for a limited time.
Choose the safe and secure savings option with a guaranteed return on your money.