A Simpler, Smarter, Faster Way to Pay Bills
BillPay just got better with Bill Discovery. Remove the friction and manual process of adding bills by searching for them individually. With one click you can get a list of bills and add them to BillPay. 
How To Get Started
Getting started is easy! Here's what to do:
1. Open Online Banking and navigate to Bill Pay.

2.  Click "Add My Bills."
3. Give your consent by clicking "Find My Bills."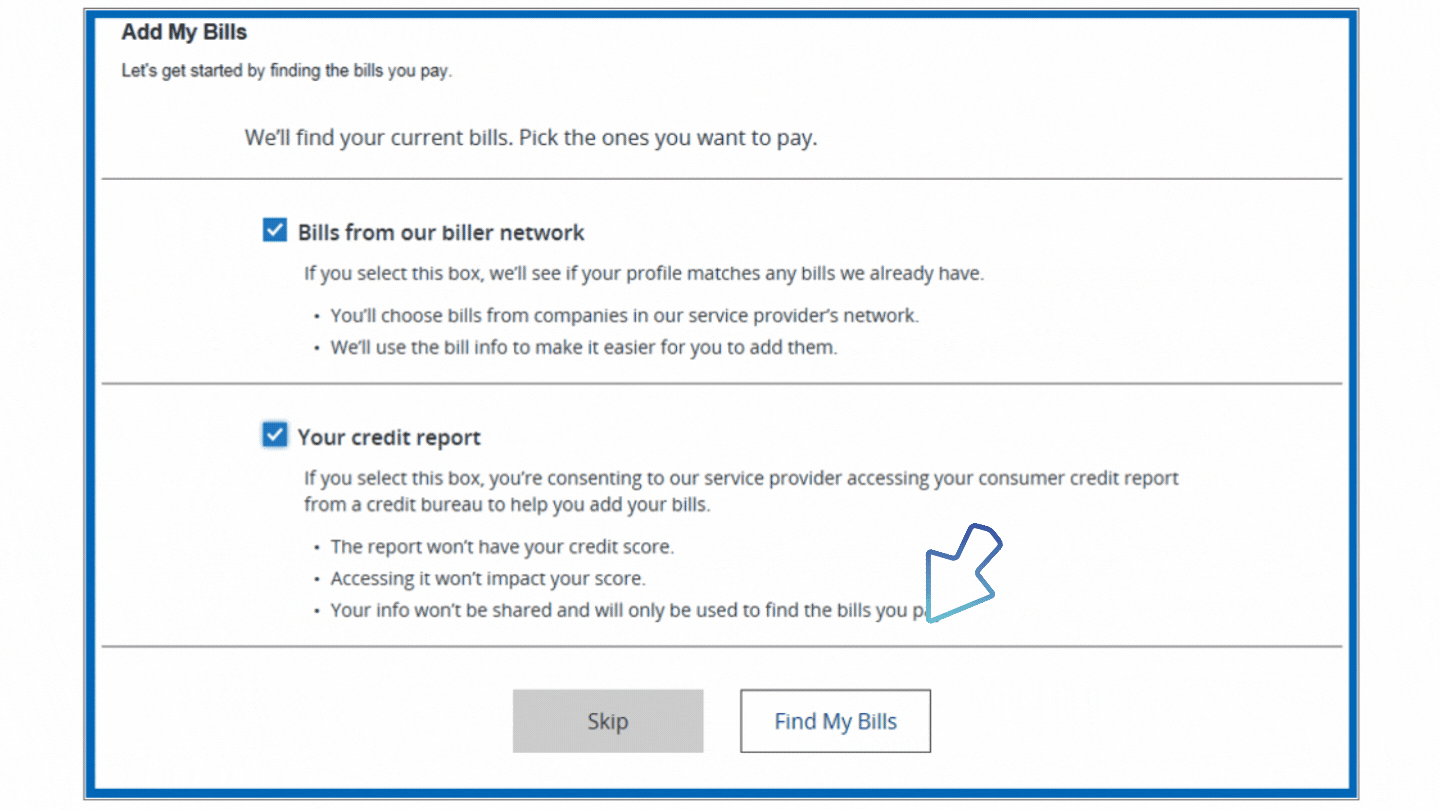 4. Select the bills you want to add and follow the prompts.
With Bill Discovery, you can automatically connect your bills from an expansive database of payees or right from your credit bureau data.